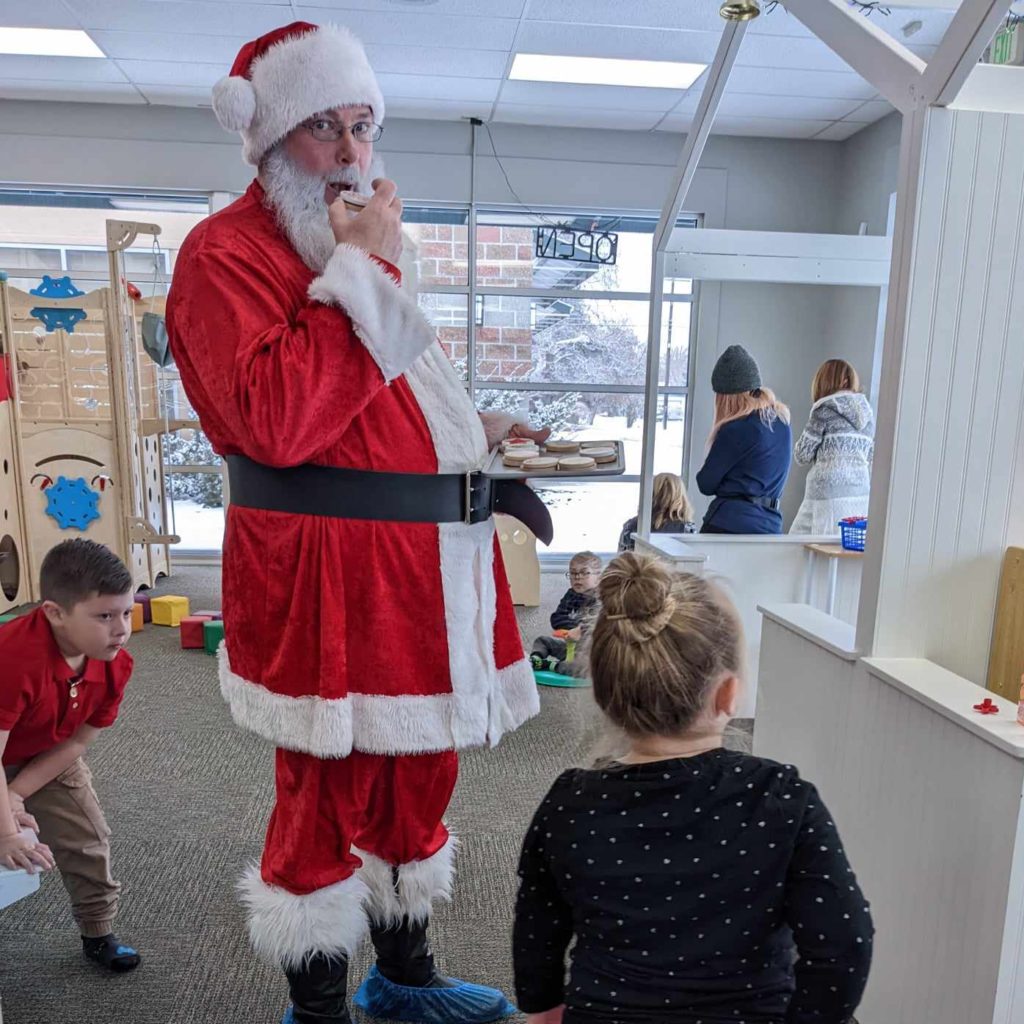 It's our second annual Cocoa with Santa! This is such a special experience because each kid gets quality Santa time as he will be up and about – in the play area, reading a story, and drinking cocoa – in addition to sitting for photos. This helps even the shyest kids warm up to him so you walk out with great photos and they have an unforgettable holiday memory.
Each kid will get:
🎅 Photo w/ Santa with our Christmas backdrop (using your device)
🎅 Storytime w/ Santa
🎅 Craft: keepsake ornament
🎅 Small gift from Santa
🎅 Fillable letter to drop in Santa's mailbox
🎅 Cocoa
🎅 Play!
Siblings 7 and older may attend this event and participate in all activities on the cafe side, including photos, cocoa, craft, gift, and letter to Santa, but only kids 6 and under are allowed in the play area. Please add all additional siblings according to age below. You may register siblings as adults if they are over 6 and do not need cocoa, craft, gift, letter (thinking tweens and teens, but you make that call).
Pricing: Base price of $45 includes 1 child and 2 adults. For additional attendees, make the appropriate selections under "add to your appointment." Email info@playcafeyakima.com if you have questions! 8.3% sales tax will be added to all prices at checkout.
Additional siblings 1-6 years old $40

Siblings 7 years and up $30

Additional adults $10

Siblings under 1 year are FREE (does not include keepsake ornament or gift from Santa. Please see add-ons below if you'd like to add these for baby!)
One registration per immediate family, please. Friends and extended family register separately, as our capacity for this event is based on average family size (additional adults may be added to one registration).
Be sure to include full names below for every adult and child attending the event. We'll check for waivers before you arrive to ensure quick entry for everyone.
Select December 3 or 4 below